This Christmas, people like Tayla are living in fear of becoming homeless and being separated from their children.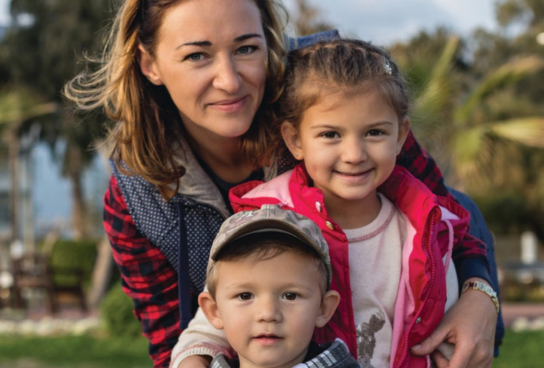 Tayla* was pregnant when she left an abusive home with her young children.
She searched desperately for a safe place to live in Melbourne. But, as you know, there's a severe shortage of homes available to rent. Living costs are skyrocketing, and many landlords will simply look past a single mum with young children.
The birth of Tayla's child was imminent. She was under enormous stress. She tried to protect her older children from her greatest fear: that she would end up on the streets, separated from them.
This Christmas, other Victorian families are facing the same nightmare. Please will you help ensure we can keep families together?
Send a compassionate gift by Christmas Eve, and you'll help provide a family like Tayla's with far more than a roof over their heads. You'll help wrap a package of care around them to help them heal from the trauma of homelessness, so the cycle can end for good.
From providing initial crisis accommodation and counselling to referring children like Tayla's to our Education Pathways Program which aims to ensure children are enrolled and thriving in school, a gift today can mean hope for the future for homeless Victorian families.


* Tayla's name has been changed to protect her identity.